OEM Parts near Augusta, GA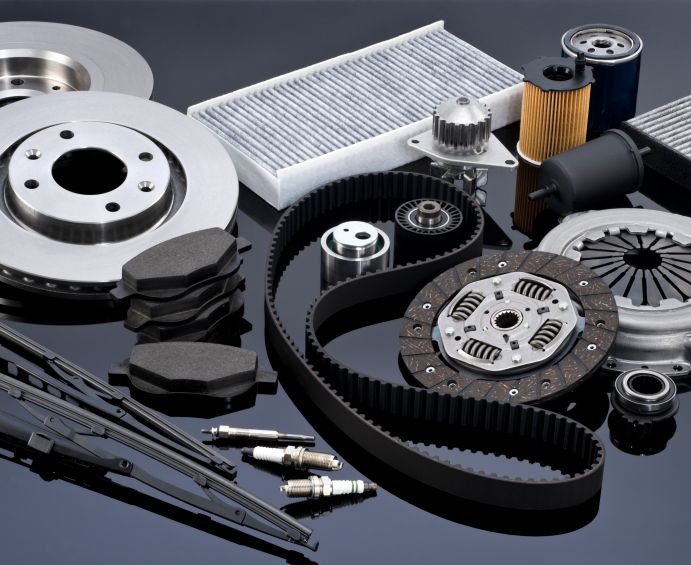 At Gerald Jones Auto Group, we sell OEM parts near Augusta, GA, because we have confidence in the way our vehicles were originally built. We provide OEM parts for all of our brands, most of which can be purchased the same day from our Parts Department counter. Our knowledgeable staff members are always here to answer any questions that you may have about parts, your vehicle, and more!
OEM stands for Original Equipment Manufacturer, and it basically refers to the parts that were designed to be used as part of the original construction. Mazda takes advantage of their SKYACTIV®1 Technology throughout their vehicles, which influences everything from the engine to the chassis. To get the same performance and efficiency that you love, you'll want SKYACTIV®1 Technology-specific parts, or OEM parts, to achieve that. The same can be said for any of our other brands, such as Ford/Lincoln, Volkswagen/Audi, Subaru/Volvo, and Honda. The counterpart to these vehicle originals are called aftermarket parts, which come from a secondary market that offers replacement parts or additional comfort amenities. These parts are not specifically designed to work with the vehicle, may not be as efficient, or perform as well, as OEM parts.
All of the above is why we have plenty of OEM parts near Augusta, GA, on hand at all times! Our dealerships boast expansive parts inventories to supply you with all of the needs you have to keep your vehicle running in tip-top shape. We also offer excellent service specials at each of our dealerships to lend the do-it-yourself drivers among us a helping hand in acquiring what you need. You'll find that our specials run in correlation to the season, so when winter comes, we post excellent deals for wiper blade inserts!
By choosing to purchase OEM parts, you also get the peace of mind that comes with a part backed by the manufacturer. Many come with short-term warranties2, and you won't have to sort out whether you're getting a good deal on an aftermarket item or if you're getting ripped off, which is prone to happen when dealing with third-party companies.
When you need a new part for your vehicle, come to one of the many dealerships run by Gerald Jones Auto Group. We cater to a wide variety of brand names and have OEM parts near Augusta, GA, in stock. Our highly-trained staff is prepared to help in any way we can, so give us a call or just drop by. We hope to see you soon!
1. SKYACTIV® TECHNOLOGY is a registered trademark of Mazda Motor Corporation.
2. See dealer for details.
Testimonials
Thanks
3-29-2017
Very professional and extremely accommodating
3-28-2017
Making you feel special
3-26-2017
Great experience
3-26-2017
Feel special and comfortable
3-24-2017
Professional and informative
3-22-2017
Best experience
3-21-2017
Very grateful
3-19-2017
Organized
3-15-2017
Very friendly
3-14-2017
very responsive
3-11-2017
Outstanding job.
3-7-2017
No pressure
3-3-2017
really polite
2-28-2017
Love this place!
12-23-2016
Great Service
9-22-2016
Clean
9-22-2016
welcomed
9-28-2016
professional
9-30-2016
quick check-in
9-30-2016
Read More