Tire Rotation Service near Augusta, GA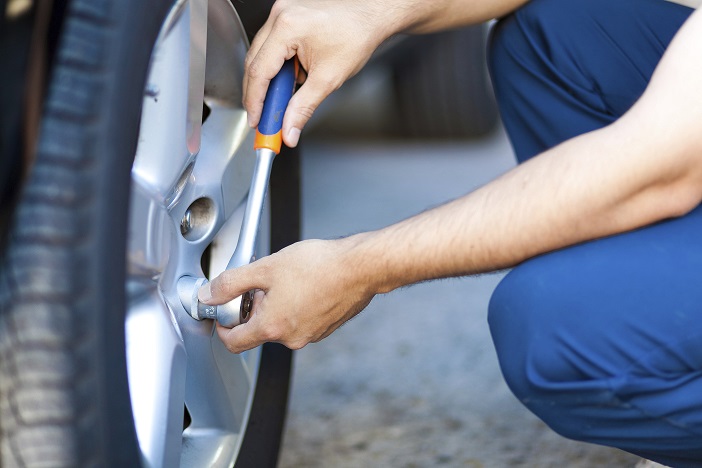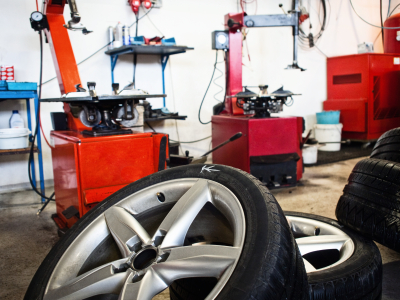 Gripping the pavement with each sharp turn and lane change is an important aspect of owning a vehicle. It is essential that you stay current with the health of your tires to ensure that you are on the concrete safely for the long haul. We will get you back on the road with confidence when you stop by Gerald Jones Auto Group for a routine tire rotation service. Just give one of our locations a call to set up a time that works for you!
Timeframe
Since your tires are your vehicle's main impact with the roadway, they wear down over an extended period of time. Whether you are making your regular trips to the office or taking things off the beaten path, they endure a host of factors that contribute to their degradation. The front pair are the ones that usually erode the quickest since they bear the weight of the engine and take on most of the force during sharp turns and potholes. Because of this, we recommend that you stop by every 3,000 to 6,000 miles to make sure you are prepared each time you hop in your ride. Once you stop in, we will rotate the front to the back and vice versa to evenly distribute the wear.
Handy Features
If you have notice your tires' tread starting to deplete, then we will help you get back on the road as soon as possible with our online tools. You don't even have to call to schedule an appointment! All that you have to do is click on the Schedule Appointment form to select a time slot that works within your busy schedule. Between taking the kids to practice to getting to work on time, you deserve some say-so in this entire process, and this intuitive feature delivers just that! If you want a little extra information about what goes into a tire rotation or you aren't sure if you even need one yet, make use of our Ask a Tech form to voice your inquiry.
Parts Department
Sometimes your current set of tires are far too gone and they require a replacement to ensure a safe drive. Luckily for you, we have a Parts Department filled with all of the name brands so you can get your hands on a 4-tire deal that doesn't break the bank. Whether you are looking for Goodyear, Michelin, or Bridgestone, we will get you hooked up with the proper traction that you need. If we don't have exactly what you are looking for, just make use of our Order Parts form so we can get your preferred brand in as soon as possible.
Are you in desperate need of a tire rotation service near Augusta, GA? Make your way down to one of our locations here at Gerald Jones Auto Group so you can dominate inclement weather and rough terrain. We look forward to your visit.
Service Hours
706-740-4349
| | |
| --- | --- |
| Monday | 7:30 am - 6:00 pm |
| Tuesday | 7:30 am - 6:00 pm |
| Wednesday | 7:30 am - 6:00 pm |
| Thursday | 7:30 am - 6:00 pm |
| Friday | 7:30 am - 6:00 pm |
| Saturday | 8:00 am - 5:00 pm |
| Sunday | Closed |
Testimonials
Thanks
3-29-2017
Very professional and extremely accommodating
3-28-2017
Making you feel special
3-26-2017
Great experience
3-26-2017
Feel special and comfortable
3-24-2017
Professional and informative
3-22-2017
Best experience
3-21-2017
Very grateful
3-19-2017
Organized
3-15-2017
Very friendly
3-14-2017
very responsive
3-11-2017
Outstanding job.
3-7-2017
No pressure
3-3-2017
really polite
2-28-2017
Love this place!
12-23-2016
Great Service
9-22-2016
Clean
9-22-2016
welcomed
9-28-2016
professional
9-30-2016
quick check-in
9-30-2016
Read More