Used Dodge Vehicles for Sale Augusta, GA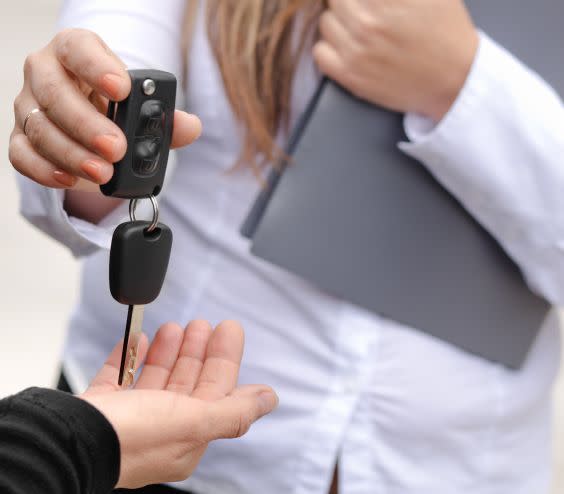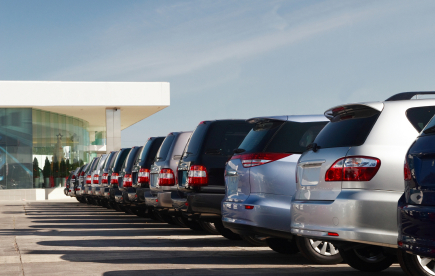 We offer a myriad of Dodge driving options here at Gerald Jones Auto Group and look forward to showcasing each option to you. Whether you are looking for something that screams power or are on the search for a vessel that transports you and your crew to your next adventure, we have a vehicle waiting for you on our lot. You can get a glimpse of everything that we have to offer when you stop by our location today.
Classic Feel, Up-to-Date Features
Jumping inside a Dodge vehicle has been a go-to option for drivers around the world for quite some time now. We offer some budget-friendly options to help you take advantage of this fantastic brand for a price that you can handle. From the ability to opt for leather upholstery to revamping your time spent on the road with top-notch stereo systems, the engineers at Dodge have always been able to keep up with the times. Pair that with the muscular, yet elegant, exterior, and you will catch your neighbors sneaking a glance every time you pull out of the driveway to take one of these puppies out for a spin. The question is, which one is right for you?
Inventory
The Dodge brand has become a powerhouse in the automotive community, serving of the best of the best for over 100 years. Our lineup can attest to that notion, as we carry exceptional choices to fit any and all needs. If speed is the name of your game, the Dodge Dart might be right up your alley. This elegant beast cranks out some serious power thanks to the spirited engine vibrating beneath the hood. Combine that with the ambient lighting and soft-touch surfaces, and you have the full-circle experience you have always wanted. If you are looking for something more family-centric, then the Journey is a sure fire way to gain a comprehensive drive. This SUV showcases plenty of space and technology features to make everyone enjoy their stay. Of course, if brute force is your thing, the Charger or Challenger hits the nail on the head.
Financing
So you have found the right Dodge ride to take home, but are a bit hesitant to dive into the financing process. We totally understand here at Gerald Jones Auto, which is why we try to lighten the load with our handy features. You can Get Pre-Approved in less than 60 seconds when you click on the corresponding link under the Financing tab at the top of your screen. Our Virtual Credit Consultant will guide your throughout the entire process for an easy-to-use experience. If you want to figure out your buying power before you start looking for a vehicle then click on the Payment Calculator to sift through some of the logistics.
Simply put, our used dodge vehicles for sale near Augusta, GA, are some fantastic driving options. From their reliability, to their modern advancements, what is not to love? We at Gerald Jones Auto Group look forward to meeting with you during our business hours.
Sales Hours
706-740-4336
| | |
| --- | --- |
| Monday | 9:00 am - 8:00 pm |
| Tuesday | 9:00 am - 8:00 pm |
| Wednesday | 9:00 am - 8:00 pm |
| Thursday | 9:00 am - 8:00 pm |
| Friday | 9:00 am - 8:00 pm |
| Saturday | 9:00 am - 6:00 pm |
| Sunday | Closed |
Testimonials
Thanks
3-29-2017
Very professional and extremely accommodating
3-28-2017
Making you feel special
3-26-2017
Great experience
3-26-2017
Feel special and comfortable
3-24-2017
Professional and informative
3-22-2017
Best experience
3-21-2017
Very grateful
3-19-2017
Organized
3-15-2017
Very friendly
3-14-2017
very responsive
3-11-2017
Outstanding job.
3-7-2017
No pressure
3-3-2017
really polite
2-28-2017
Love this place!
12-23-2016
Great Service
9-22-2016
Clean
9-22-2016
welcomed
9-28-2016
professional
9-30-2016
quick check-in
9-30-2016
Read More